---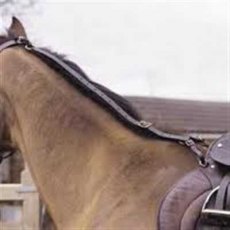 Daisy Rein
Everyone with small children will know the problems when the pony puts his head down and unseats the rider. This novel rein clips on both sides of the saddle and buckles onto the crown of the bridle, therefore simply solving this age old problem.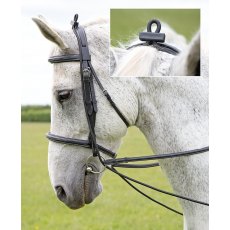 Elastic Training Reins
Elastic training aid that gently encourages correct head carriage by applying light pressure at the poll. Easy to fit, the elastic passes through the bit and clips on to either the saddle D-rings or girth. Made from 6mm tubular elastic with adjustment on the poll.
---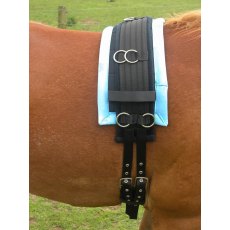 Polypads Rollerpad
The Roller Pad is designed for use under a roller or surcingle to protect the spine. Users have also highlighted its effectiveness at relieving rug pressure at the withers and some say they use the Roller Pad to raise the back of the saddle.
---
Symmetry Straps
Equilibrium Symmetry Straps Symmetry™ Straps from Equilibrium Products are a simple idea designed to help riders develop a feel for the correct leg position in the saddle and to train the body to be able to adopt and maintain this position easily, in a safe, simple to use and discreet way. This unique training aid works by securing the stirrup iron to the girth in a safe and subtle way...