---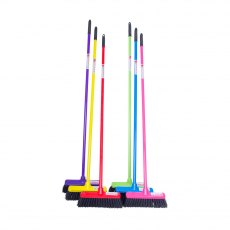 ---
H2go Bag
A problem solver for the equestrian market! A way of transporting up to 80 litres of water in a wheel barrow where there is no hosepipe available. Designed with a fitted spout making it easy to pour and a cap which is permanently attached. Comes with a non slip mat to place in the bottom of the wheel barrow.
---
Ice Grips
Rubber shoe grips that fit snugly around your shoe, giving you added traction and making sure you're safe from slips in the snow and ice.
Quickie Bulldozer Broom
Super lightweight, this is the most effective yard broom you will find. Sweeps bedding and muck even on very rough surfaces without leaving anything behind. The bristles don't clog with debris and the longer than usual handle makes sweeping almost effortless.
---