Fairfax Bridles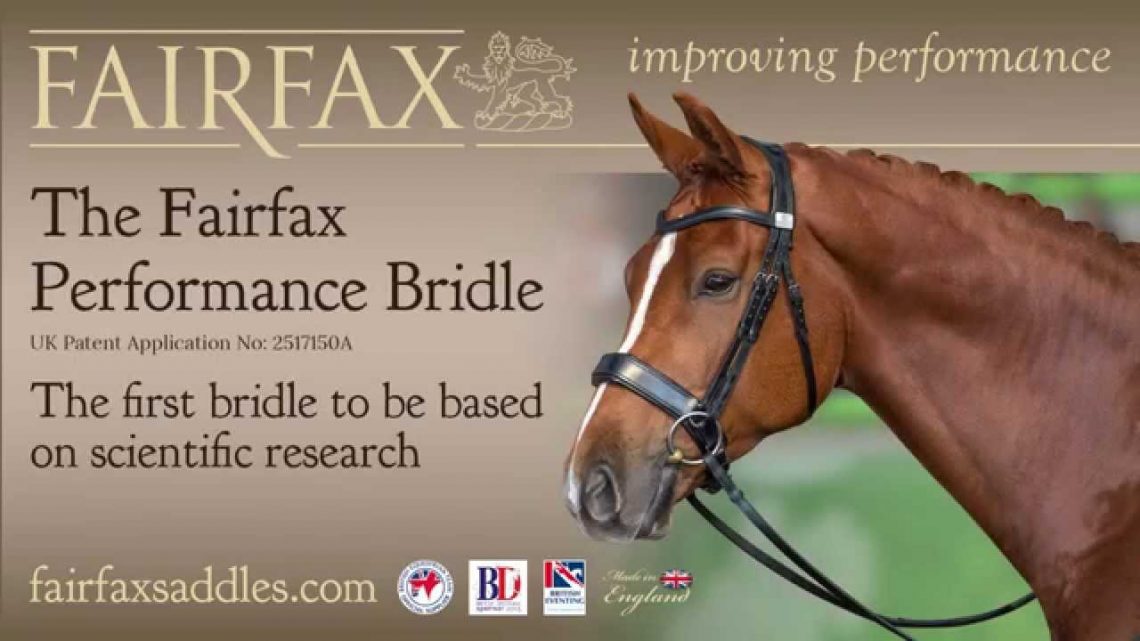 ---
The Fairfax Performance Bridle
Patent: GB 2517150B & 2540305B
Patent App: GB2544761
Developed, designed and handmade in the UK
The first bridle to be based on scientific research and proven to:
Reduce pressure by up to 84%
Reduce force by up to 77%
Allows greater forelimb extension
Increases knee & hock flexion
The Performance Bridle is the only bridle to have been designed and developed using pressure mapping (by Pliance) and gait analysis (by Centuar Biomechanics).
Our testing and research into different bridle designs identified six key areas of peak pressure, common to most bridles. Further scientific study proves that the reduction in bridle pressure afforded by the Fairfax Performance Bridle significantly improves range of movement, extension and flexion in competition horses.
In addition to reducing pressure, the Fairfax Performance Bridle enhances the horse's comfort by improving stability.
Read more about how the bridle was tested and developed here
The Journal of Equine Veterinary Science published a scientific paper about the test results. Read more about how papers are reviewed and why publication in a scientific journal is so important here
All parts of the Fairfax Performance Bridle are legal for FEI competition
---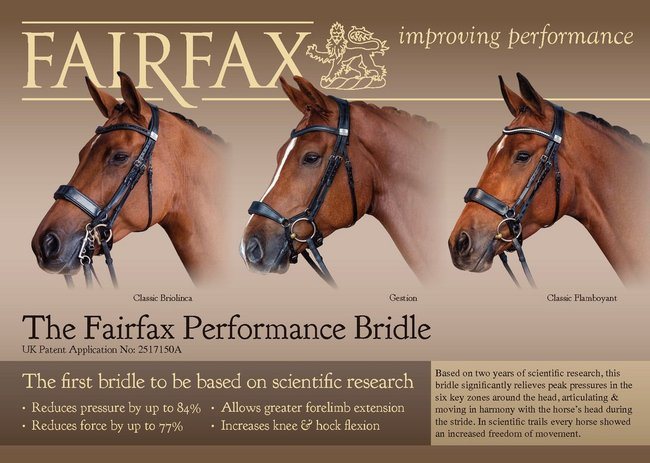 Build your Bridle
The Performance Bridle does not fit in the same was as an ordinary bridle and its effectiveness depends on the correct fitting.
Therefore, where possible the bridle should always be fitted by our trained Bridle Fitter Phil.
What size?
Download the measurement chart here and, if you are in any doubt, complete it with the help of a trained fitter.
NOTE: There should be enough adjustability in the standard fit to accommodate pony sizes.
---
How to measure the Fairfax Performance Bridle
How to fit the Fairfax Performance Bridle
---
---
---
---
---
Cheek Pieces & Throatlash
---
---
Pliance Pressure testing results for the Fairfax Performance Bridle
---