Bates
---
Bates Innova Mono+ Cair
Bates Innova Mono+ Saddle Experience the ultra-close contact and luxury of the Bates Innova Mono+, featuring luxurious double-lined leather renowned for its ultra-soft, natural and grippy characteristics. The innovative mono flap design ensures unrivalled close contact, connection and rider customisation by utilising the benefits of the FlexiContourbloc and Adjustable Ergonomic Stirrup Bar. The...
---
Bates Victrix Jump
Bates Victrix Victory is yours…in your new show jumping secret weapon. Unleash your horse's true power in the Bates Victrix. Lightweight and compact, the ultra-close Bates Victrix offers your horse complete comfort and freedom in every stride, giving your partnership the edge over the competition. When every second matters and you are powered by instinct… trust in the...
---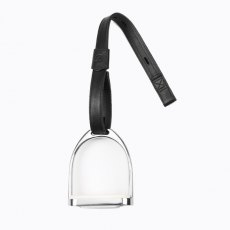 Bates Webbers
straps made without buckles to reduce the lump under your thigh and provide closer contact to your horse. The single thickness under the leg removes excess bulk and interference, facilitating the accurate delivery of leg aids. Made in luxurious leather to match your Bates Saddle, with a webbing core to ensure they will not stretch and cause unevenness.
Bates Categories