---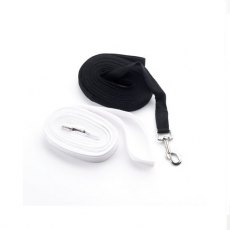 Fleece Lined Lunging Cavesson
This nylon web lunge cavesson benefits from synthetic wool fleece padding at the poll and noseband for enhanced comfort and to prevent chaffing.
---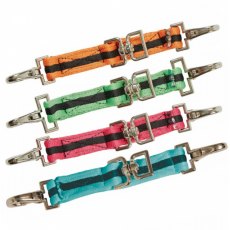 Kincade Brights Two Tone Lunging Attachment
This webbed nylon lunging attachment comes in an attractive choice contrasting colours. It has robust hook attachments at both ends and a strong clip in the middle to attach to your lunge line.
---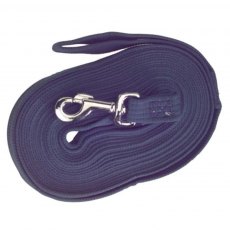 Kincade Soft Feel Lunge Rein
The kincade soft feel lunge rein is a slightly padded lunge rein for a more comfotable feel in the hand. Sturdy clip Loop handle 9m length Cushioned feel Also ideal for long reining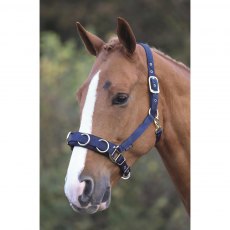 Lunge Cavesson
The Shires economy nylon lunge cavesson is made from strong nylon web with three rings on the noseband.
---
Lungie Bungie
Polypads Lungie Bungie Designed to mimic a good rider's hands, the lungie bungie encourages horses to relax into the contact. Totally adjustable and suitable for ridden schooling as well as lunge work. Developed with Team Fredricks.
Nylon Roller Fleece Padding
Shires Nylon Roller with Fleece Nylon roller with 11 D-rings with a fleece lining across the top and a girth. Features 11 Rings for a variety of uses Girth adjustable on both sides Stainless steel fittings
---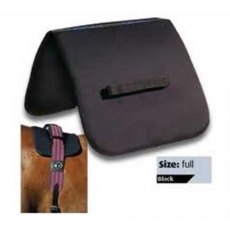 Roller/Surcingle Pad
Essential back protection while lungeing. The only pad of its kind – preventing bruising or soreness from the roller while lungeing for exercise or rehabilitation. Adjustable straps allow easy fitting to any roller. An award-winning product.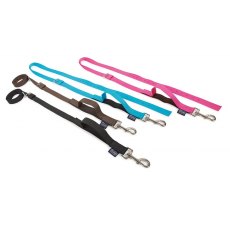 ---