---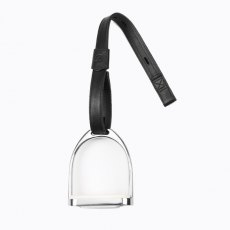 Bates Webbers
straps made without buckles to reduce the lump under your thigh and provide closer contact to your horse. The single thickness under the leg removes excess bulk and interference, facilitating the accurate delivery of leg aids. Made in luxurious leather to match your Bates Saddle, with a webbing core to ensure they will not stretch and cause unevenness.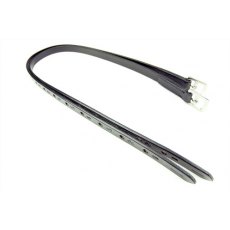 Dever Childrens Stirrup Leathers
Dever Classic Childs Stirrup Leathers. These Stirrup leathers are made from Quality English Bridle Leather. They have stainless steel buckles, and two rows of stitching at the buckle end. These leathers are 3/4"/19mm wide, & offered in 3 lengths. As they are made from bridle leather (Not Stirrup Butt) they are designed for beginners & young lighter weight riders.
---
Dever Hide Covered Stirrup Leathers
Dever Hide Covered Stirrup Leathers Dever Classic Hide Covered Stirrup Leathers feature a Nylon webbing core. These Hide covered stirrup leathers are strong without being bulky. The nylon core offers both strength and safety. They are made with stainless steel Curved buckles. A feature which enables them to sit very nicely on the stirrup bar of your saddle. Suitable for all types of riding. The...
Fairfax FA Leathers
Fairfax Calf Stirrup Leathers Made from the finest calf leather with a non-stretch core for strength and durability. Embossed with the Fairfax logo and finished with quality stainless steel buckles and 3/4" hole spacing. these exquisite leathers will complement your Fairfax saddle perfectly.
---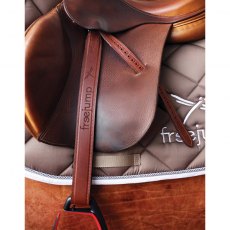 Freejump Stirrup Leathers Classic
Freejump Stirrup Leathers Classic With a 35mm width for superior comfort, these leathers are made from nylon lined vegetable-tanned leather, and have been designed to fit the wide eye of the Freejump Soft'Up Classic Stirrups. TECHNICAL FEATURES: Nylon lined vegetal leather. 15mm spaced holes for a precise adjustment of the stirrup leather. Leathers designed for the wide eye of the SOFT'UP...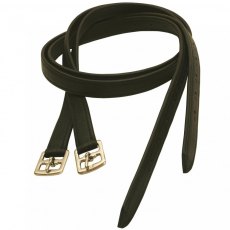 Ideal Calf Skin X-Long Leathers
Ideal Calf Skin X-Long Leathers This stirrup leather is a 7/8" Webb wrapped in a soft hide, designed to be non stretch and to give comfort and strength. These leathers are made in an extra long legnth designed for taller riders.
---
Kent & Masters K&M Hide Covered Stirrup Leathers
Hide-covered Stirrup Leathers by Kent & Masters These top-quality stirrup straps are covered in quality hide leather with a non-stretch webbing core, to prevent uneven stretching. They're double stitched for strength and durability with a riveted durable stainless steel buckle.