Our Sponsored Riders
#TeamUnicorn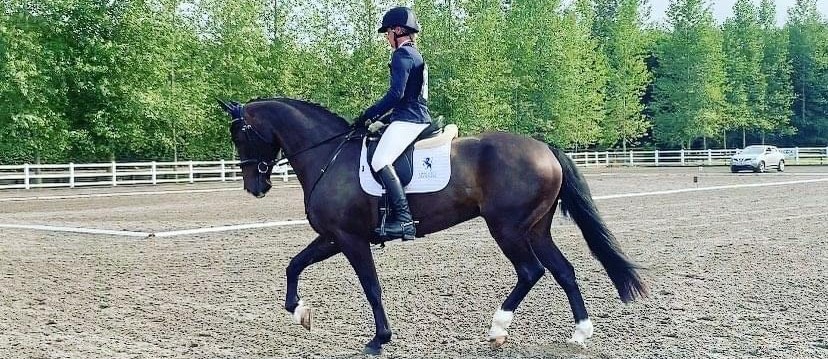 ---
Line Andresen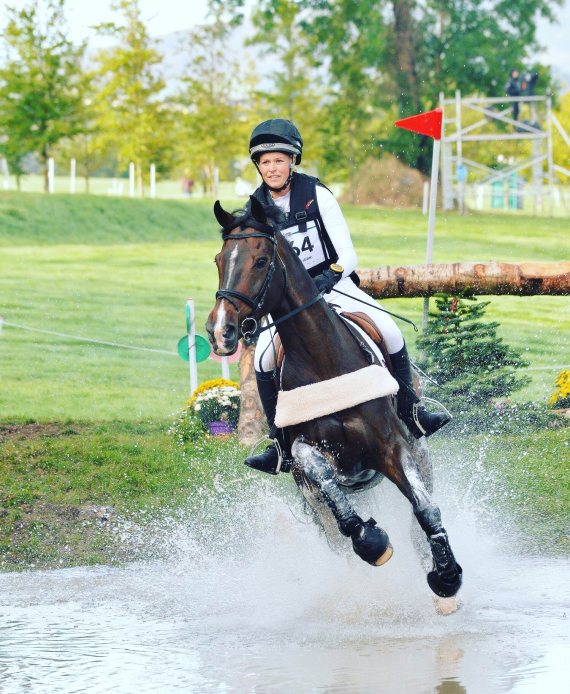 Line Andresen is a 27-year-old Swedish Event Rider, who moved to the UK seven years ago to further her career. She grew up in a little town in the South of Sweden and has been riding since she was 5-years-old. Ever since she completed her first event she has been hooked on eventing and that is why she took the big step of moving to the UK.
Line previously worked for William Fox-Pitt when he was the world number one. She learnt so much from working at William's yard and being part of the team, as well as having the opportunity to ride some lovely horses. After her time at the Fox-Pitt's she became a rider for, Australian Olympic rider, Sam Griffiths and was lucky enough to be part of the team for the 2018 season. She is very dedicated to the sport and is determined to become the best she possibly can be!
"I currently have three very talented young horses which I jointly own with some clients. We are extremely excited to have an incredibly talented 5-year-old and two 4-year-olds in our team with a bright future ahead of them!
I also have a well-established 2* horse that has achieved some great international results. This include 3rd place at Rockingham CIC**2018, 6th place at Bicton CIC** 2019 and 15th place at Gatcombe CIC**. I also compete various other horses for owners and liveries in show jumping, dressage and eventing. I currently train for the Swedish team trainer in eventing who thinks highly of the horses mentioned above."
---
Taggy Forester-Bennett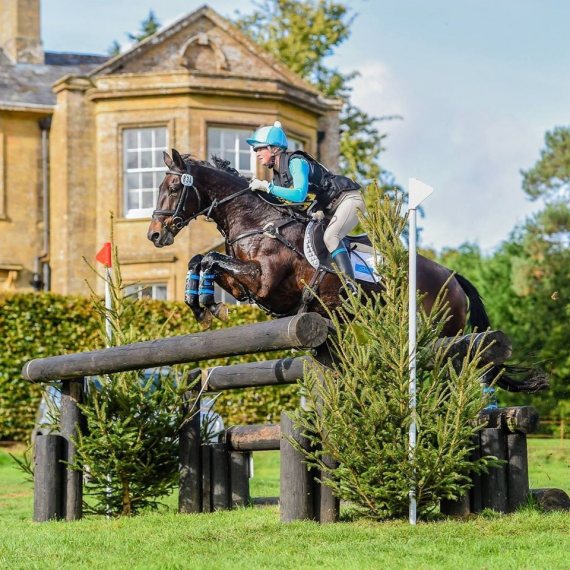 Taggy Forester-Bennett - International Advanced/3* Rider & Longlisted for GB Young Rider team 2017.
Taggy spent 3 years as a working pupil / rider at GHF Equestrian in South Wales. Renowned for their quality young event horses and success with British Eventing. She has now set up her own yard in Devon where she continues to produce, compete and sell quality horses.
Taggy has competed in the British Pony Trials, Young Riders and Advanced/ 3* as well as successfully producing horses up through the levels and for the British Young Horse Championships.
Taggy has achieved substantial success during her first year of operating Tag Eventing, including Finishing 3rd in the British Young Rider Championships 2017 & being long listed for the British U21 team for the Young Rider Europeans and training and selling horses internationally.
---
Grace Sinclair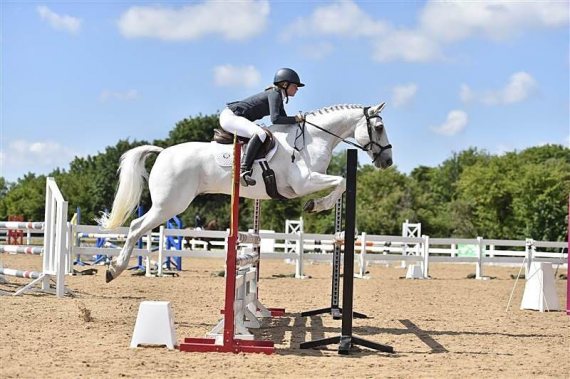 Grace started riding at 2 years old, growing up with older siblings who rode, she was brought up in a relatively horsey family. Up until the age of 11 she was never really into showjumping but was a mounted games rider, going to the Pony Club championships two at age 9 and again at 10. At age 11 she started BSJA doing 90 and 100 and progressed upwards from there. Grace competed up to 120cm in BS and is currently top of the National and Regional pony silver leagues with her fantastic pony Charlie (aka Creme Da La Creme).
Her biggest achievements include coming second at nationals in august, winning the national and regional silver league with charlie over winter, and winning the 120 bluechip qualifier out of 50+ at southview pony premier earlier this year.
As Grace is now working with new superstar Sparkles hoping to bring her huge success in her future compeitions.
---
Florence Human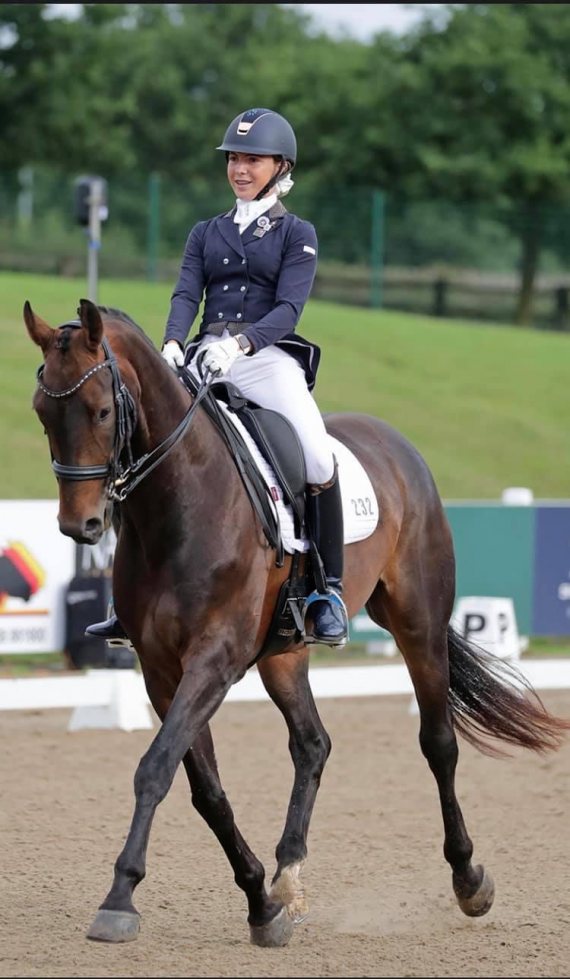 Florence has been riding since she was 14 months old and was involved with everything from showjumping to pony racing. She was a member of Kind of Wessex academy show jumping team wining BSJA and NSEA Just for schools championships.
Florence decided to concentrate on dressage three years ago when she bought Dylan as a five year old.
She now has 3 dressage horses on her yard, Dylan, Brian - a 13 year old KWPN competeing at medium but moving up to advanced medium soon & Rusty, a 5 year old hanoverian which has just started competeing at novice.
Her list of achievements include:
• Being on the winning team for the BD Youth home international 2018 which they also won the elementary class individually
• Winning team BD Youth inter regionals 2019 and won the B+ squad individually
• Team second BD Youth home international 2019 and third in the medium section individually
• Won the medium silver dressage to music national champs 2019 and came third in the elementary gold
• 2018 won her regionals to qualify for the BD national summer champs at stoneleigh park in the elementary silver where she came 9th
• 2019 won her regionals to qualify for the BD national winter champs at hartpury in the elementary silver dressage to music where she came reserve national champions
• 2020 won her regional to qualify for the BD national winter champs at hartpury in the medium silver where she WON and became national champions!
---
Hannah Biggs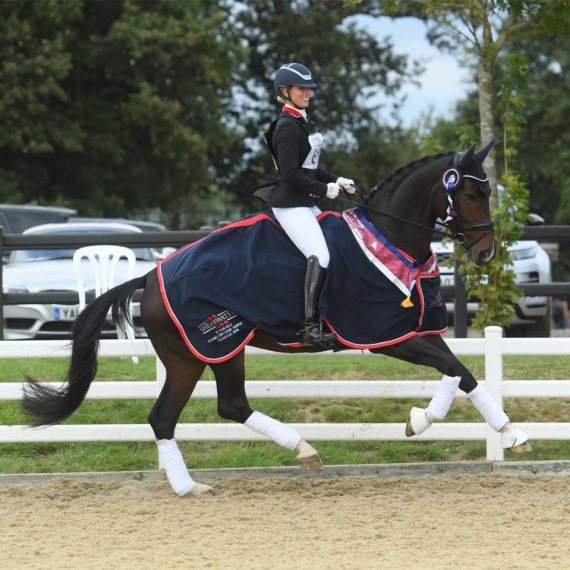 Hannah is one of Britain's leading dressage riders. She is an international Grand Prix competitor and a motivational and inspiring trainer. She is a UKCC level 3 qualified coach, a BEF Youth Performance coach and a Young Dressage Horse judge. She conducts highly popular clinics throughout the UK and around the world. She trains riders of all up levels, up to and including Grand Prix, using her philosophy of growth mindset learning and enjoying the journey together.
Born in Hong Kong, Hannah gained experience riding a variety of ponies and horses. She enjoyed competing across all disciplines, participated in Pony Club activities and tasted her first international dressage success at the age of 13 on ex –racehorses. Since moving to the UK in 1997, she has worked with many respected international trainers; Jennie Loriston-Clarke, Emile Faurie, Conrad Schumacher, Paul Fielder, Isobel Wessels and in Germany with Christilot Boylen, Udo Lange and Georg Theodurescu. She is based at Brook Farm in Dorset and now trains with Olympic Gold Medalist Carl Hester.
Hannah has represented Great Britain on Junior, Young Rider and Senior Teams at the European Championships and Nations Cup shows. She has 20 Young Horse, Regional and National championship titles and has competed very successfully abroad at over 45 top level international shows, up to 5* team competitions and World Cup events. These include Olympia CDI-W, Amsterdam CDI-W, Aachen CDIO5*, Rotterdam CDIO5*, Hagen CDI4* and winning the GP Kur at the Saumur CDI3*. She was shortlisted for the London 2012 Olympics, the 2013 European Championships in Herning and the 2015 European Championships in Aachen. She was also one of the selected Team GB athletes on the BOA Ambition Programme at the 2012 Olympics which focuses on preparing athletes to compete at future Olympic Games.
Hannah was a member of the BEF World Class Development Squad from 2010 to 2017. This programme is lottery funded through UK Sport and is designed to select and support talented riders and combinations that have the ability to deliver medal winning performances on the world stage for Great Britain. She was also one of the selected Team GB athletes on the BOA Ambition Programme at the 2012 Olympics, which focuses on preparing athletes to compete at future Olympic Games.
Hannah currently rides a number of fantastic horses including her chestnut superstar Dutchie!
---
Hannah Bailey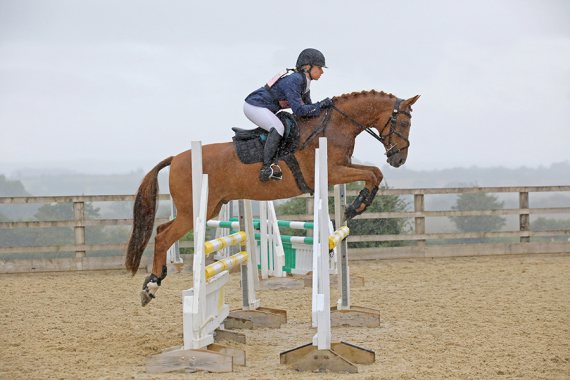 Hannah started riding horses at a very young age as a hobby and have never looked back since. Whilst at school she invested all her spare time into training at a local riding school, and developed herself further with essential skills and knowledge on horse management, riding and care and obtained BHS AI instructor qualification and Stage IV riding. Hannah spent 10 character building years at the riding school where alongside the hours of teaching, she was also able to be a large part of breaking and producing horses for the school or for competition and eventually sale.
Hannah started her own business,'Hannah Bailey Equine' in April 2017, and over the past 18 months Hannah have had a blast meeting new people, teaching all levels and producing some awesome horses. Hannah is now based at 'Eccliffe Equestrain', meaning she is amongst a fantastic network of supportive liveries and staff. She currently has space for 8 horses and hopes to keep these full with schooling liveries and competition horses.
Hannah and her main horse Rosewater Dannyboy have had some great achievements over the last couple of years including:
BD SW Inter County advanced medium individual champion
BD SW Inter County Team champions
7th at BD PetPlan National Championship at medium
Qualified for BD nationals 2020 at Advanced Medium
Completed our first unaffiliated PSG getting 66%+
7th at the BD combined training national finals
Won a BE event giving Danny a Regional final qualification this year
Goals for the future will be:
To get some BD PSG scores
Aim to qualify for regionals at Advanced Medium and freestyle to music
Complete a BE regional final with the dream of heading to Badminton Grassroots
---
Rosie Fry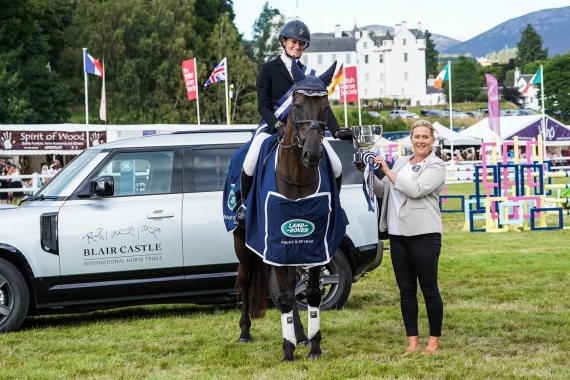 Rosie is based at her family home in Halstock, Dorset. She has access to 5* facilities; including a 35 x 50m outdoor arena, horsewalker, 400 acres of hacking and an all weather gallop 20 minutes drive away.
She is trained by Great Britain's Young Rider team trainer Emma Fisher, Angela Tucker and renowned cross country course designer Eric Winter.
Rosie represented Great Britain at the Young Rider European Championships in 2010 finishing 15th individually on a homebred and home produced horse.
She started eventing when she was 14. She has had to start her horses from scratch and has now produced 6 horses to advanced/4* level, two of those being homebred.
Rosie's first major win came in the CCI2*L at Aldon in 2008 at 17 years old. She was reserve for the Young Rider team in 2009 and selected to ride as an individual at the 2010 Young Rider European championships in Pardubice, finishing 15th individually.
---
---
---
---