Le Chameau
Le Chameau Maîtres Bottiers have been handmaking boots for over 90 years and are the only rubber boots to be handmade by a single master bootmaker. It takes nine months of intensive training to become a Le Chameau Maître bottier and it is this dedication to the craft that sets the brand apart. They combine technical innovation with traditional skills passed down through generations, with every boot made using the highest quality materials.
---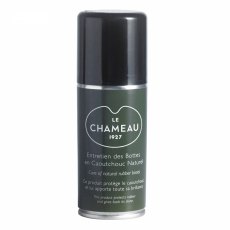 Le Chameau Boot Spray
Le Chameau Boot Spray The Le Chameau Boot Spray is designed to effectively clean rubber boots, whilst offering protection and helping to prolong the life of your Le Chameau wellies. Key Features Silicone spray Cleans and protects all-natural rubber boots Helps prolong the life of Le Chameau all-natural rubber boots
Le Chameau Welly Bag
A large branded boot bag designed to carry any tall Le Chameau boot. This product features a large front zip opening, an outside net and slip pocket, top handle for ease of carrying and ventilation netting to ensure your boot is protected from dampness.
---
Le Chameau Ladies Giverny Neo
The Giverny is cut specifically for women, and made for walking in style and comfort over any terrain. A supple, yet strong Chamolux rubber upper with contrasting trim is combined with a hardwearing premium jersey lining for everyday wear. For a stylish all-terrain, all-rounder, the Giverny is all the boot you need.
---
Le Chameau Vierznord XL
The Men's Le Chameau Vierzonord XL Calf Wellingtons have been designed to offer an extra large calf area, for added comfort and wearability. Lined throughout with 2mm premium neoprene, the Vierzonord provides first-rate insulation against the cold and superior comfort when walking. The gusset and snap-fastening buckle design, exclusive to Le Chameau, eases entry into the boot and tightens around the...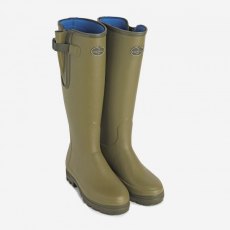 ---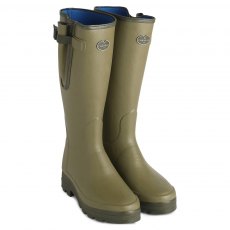 Le Chameau Categories