---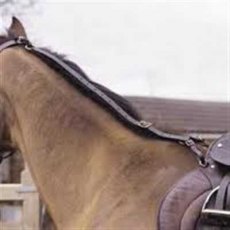 Daisy Rein
Everyone with small children will know the problems when the pony puts his head down and unseats the rider. This novel rein clips on both sides of the saddle and buckles onto the crown of the bridle, therefore simply solving this age old problem.
John Whitaker Training Rein
Encourages correct use of the horse's neck and back muscles. Ideal for young horses and easy to use for all abilities.
---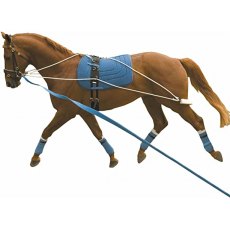 Kincade Lunging Training System
The Kincade Lunge Training System is a system of ropes and pulleys that can be put into different positions depending on how you need your horse to work. The various positions encourage the horse to take the weight off the forehand and bring their hindquarters underneath them.The Lunge System consists of a series of ropes and pulleys that help to promote balance and development of the neck and back...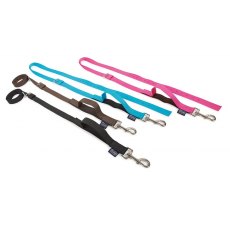 ---
Symmetry Straps
Equilibrium Symmetry Straps Symmetry™ Straps from Equilibrium Products are a simple idea designed to help riders develop a feel for the correct leg position in the saddle and to train the body to be able to adopt and maintain this position easily, in a safe, simple to use and discreet way. This unique training aid works by securing the stirrup iron to the girth in a safe and subtle way that...
---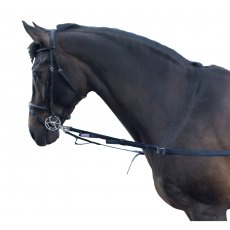 Whitaker Side Reins
With an elasticated panel to encourage proper positioning whilst having some give. Features strong polyester webbings and silver clip attachments.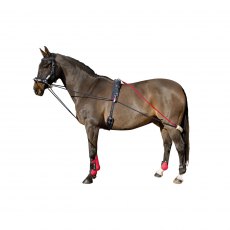 Whitaker Trainig System
Helps to develop the horse's neck and back muscles and encourages proper positioning and self carriage. With adjustable colour coded ropes, sheepskin padding on the bungee and an adjustable roller.