---
Foldable Stable Stool
Foldable stable stool, ideal for plaiting up and mounting. Fold away after for easy storage!
H2go Bag
A problem solver for the equestrian market! A way of transporting up to 80 litres of water in a wheel barrow where there is no hosepipe available. Designed with a fitted spout making it easy to pour and a cap which is permanently attached. Comes with a non slip mat to place in the bottom of the wheel barrow.
---
Ice Grips
Rubber shoe grips that fit snugly around your shoe, giving you added traction and making sure you're safe from slips in the snow and ice.
---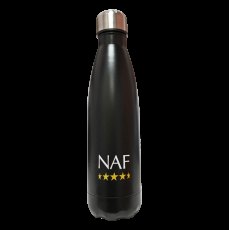 NAF Water Bottle
The NAF Reusable Water Bottle is an insulated stainless steel bottle which can be used for hot and cold beverages. Plastic and BPA free, this bottle makes it simple to swap away from harmful, single use plastics like water bottles and styrofoam coffee cups. This bottle is leak proof and designed to last.
---