---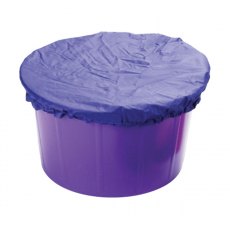 Hy Sport Active Bucket Brush
Two tone, soft touch multi-purpose brush for the stable and yard with a plastic colour co-ordinating handle. With a curved edge, making it easy to access all corners of the bucket.
---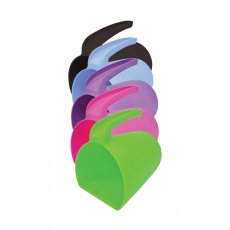 Jug Scoop
The new Harold Moore pouring jug & jug scoop have been designed to the same exacting high standards you would expect from one of the UK's leading manufacturers. It provides both comfort and durability for the end user, whilst its innovative design lends itself to stacking for ease of storage and transport Although the pouring jug is marketed as having a large 2-litre capacity, this is achieved...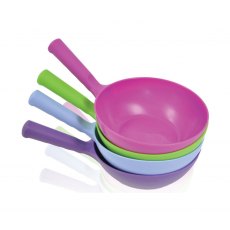 ---
Roma Stable Feed Mixer
Durable plastic stirrer ideal for mixing feed. Hole in handle end to allow for hanging or attachment of string.
Stubbs Feed Scoop
Tough Stubbythene moulding with Stubbyfine coated steel handle. Graduated markings. Height 10cm, Width 23cm, Depth 34cm, Weight 0.47kg, Dry capacity 2.7 litre.
---