Ideal
---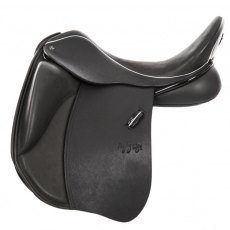 ---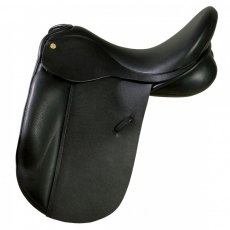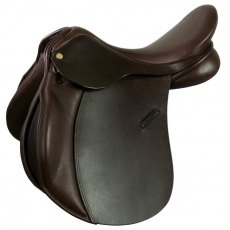 Ideal 1350 GP
Ideal/Unicorn 1350 GP Saddle Launched to suit well developed horses in full work, this true alrounder saddle has moulded knee rolls to ensure maximum comfort & control. Features Suitable for a variety of work Moulded Knee Rolls 3 girth straps for flexibility Made in Walsall, England A collaboration between Ideal Saddles and our own SMS saddle fitter Phil Ireland, this saddle is developed...
---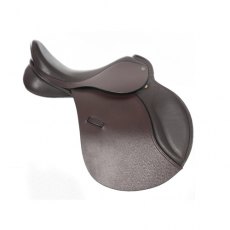 Ideal 1650 GP WR28 Sq Flat
Ideal 1650 GPThis saddle was designed after much demand from our retailers who were familiar with the fit of our Suzannah Dressage saddle. The 1650 GP is an all-purpose saddle constructed on the same tree as the Suzannah with the exception of the stirrup bars being located slightly further forward enabling a more all-purpose riding position.
---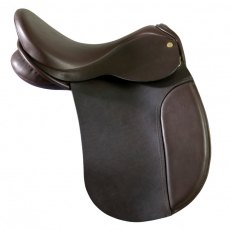 Ideal Josephine Show Saddle
Developed for the adult show competitor, this saddle is designed on the Jessica tree with a straight show cut flap and panel.Sizes; 16½", 17", 17½" & 18"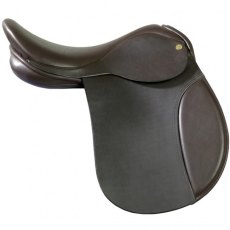 ---
Ideal F2 Dressage Soft Top
One of the latest additions to the range are the Affinity girths which come in an F2 cut, ergonomically designed to accommodate horses with a forward girth groove.
---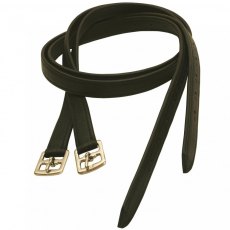 Ideal Calf Skin X-Long Leathers
Ideal Calf Skin X-Long Leathers This stirrup leather is a 7/8" Webb wrapped in a soft hide, designed to be non stretch and to give comfort and strength. These leathers are made in an extra long legnth designed for taller riders.
Ideal Categories