---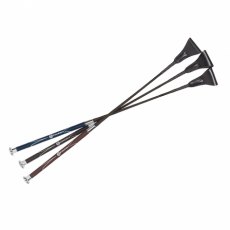 Contact Jump Bat
The Fleck Contact Whip features a unique secure contact grip. Lightweight and covered in hand-woven hardwearing nylon, while the grip is covered with a soft to the touch, elasticated PU material. This gives excellent grip properties and makes the whip easy to use, giving the rider superior balance and handling.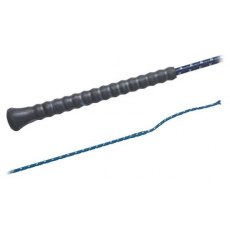 Fleck Dressage Whip PVC Grip
This affordable Dressage Whip from Fleck's Economy range is ideal for everyday training at home. It features a PVC Grip Woven Nylon cover, and rubber handle. It features a woven nylon cover, soft wrapped grip, and PVC cap. Please note BE rules state a whip cannot be longer than 120cm and can only be used whilst warming up not during a test.
---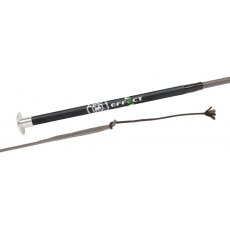 Fleck Effect Dressage Whip
Fleck Effect dressage whip. Firm rubberise grip and a large mushroom cap makes this whip extremely easy to handle. NOTE We can't ship whips outside Europe. Within Europe we can only send whips up to 130cm length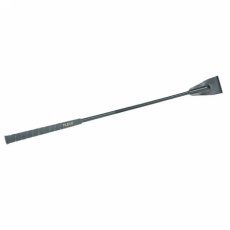 Fleck Nylon Weave Bat
This Fleck jumping whip is made from nylon weave, with a golf club handle and a closed flap.
---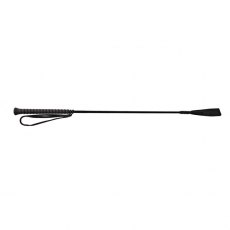 Fleck Riding Crop
This 80cm Riding Crop is covered in Nylon outer; with a PVC finish to the handle and wrist loop.
Fleck Triple Flex
This innovative dressage whip offers perfect ergonomics and optimum handling for any hand size. The triple balance grip combines innovative design and sports functionality at the highest level. The special adhesion properties of the material on the grip and the ergonomically designed triangular form guarantee comfortable and safe handling for every rider. The Flex style is a 110/120cm dressage whip...
---