Meet the Team
---
Philip - Company Director and SMS Saddle Fitter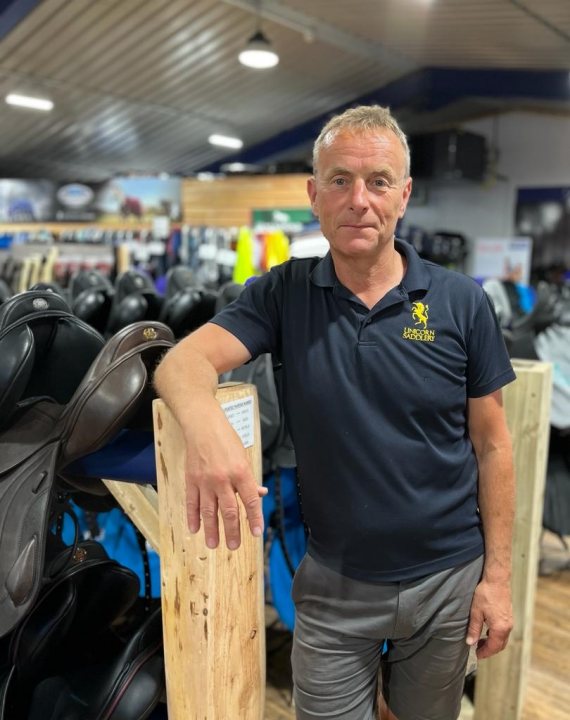 Philip Ireland, a farmer's son from mid Wales, started Unicorn Saddlery back in September 1993!
Many may remember the first store at Netherclay farm where it was located for 15 years! Unicorn then moved to our 2nd shop in Hatch Beauchamp 14 years ago. 2021 saw the grand opening of our HUGE new superstore, something that Phil has worked tirelessly for over the last 5 years. I think we can all agree he's done a fantastic job giving us a shop to be proud of!
He is a Qualified saddle fitter with Society of Master Saddle Fitters as of 2010, providing you with a wealth of knowledge and experience to keep your horse performing at their best! He is one of only three Prestige master saddle fitters in the UK.
Phil has attended Beta annually for 26 years, visits Spoga in Cologne, Germany, Europe's biggest equestrian trade fair, to dig out new and innovative products. He has also visited dozens of manufacturers, in the UK and overseas.
Previously spent 6 years in the military, serving with 3rd Regt Royal Horse Artillery in Germany and Canada, United Nations in Cyprus and the Airborne Forces in Aldershot and the Far East.
---
Emily - Store Manager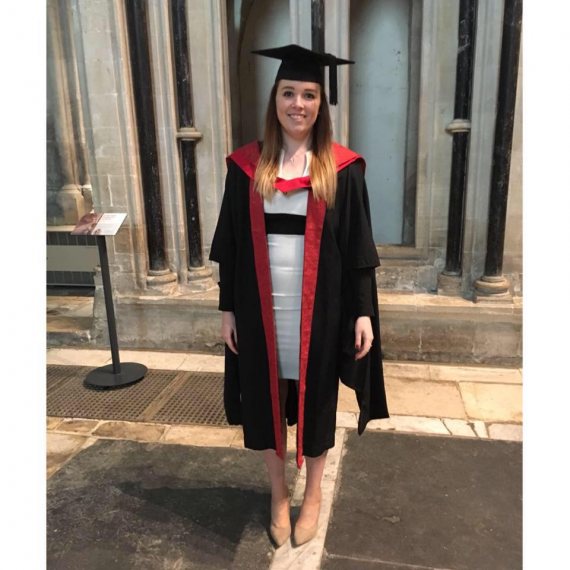 Emily joined Unicorn 5 years ago as marketing assistant before taking the step to Store Manager.
With 13 years retail experience in the luxury clothing and chocolate industry, and 3 degrees in Equine, most recently completing her Master's Degree (MSc) in Equine Science in 2018 from Hartpury, she jumped at the opportunity to work with Phil to grow the business.
Her biggest interests are Spinal Kinematics and Biomechanics of the horse from a rehabilitation and training perspective. Having completed her dissertations in "The effects of Osteopathic Manipulation on spinal kinematics" for her Bachelor's Degree and "The effect of Head and Neck and Forelimb position on the Spinal Kinematics of the standing horse" for her Master's Degree.
Attending BETA annually with Business Owner Philip, she hugely enjoys selecting the new products and introducing new brands to launch in store. This year has seen huge growth with the launch of many new and exciting brands at Unicorn!
She has 2 horses, Jack & Simmie at home and a Springer Spaniel called Badger!
---
Clare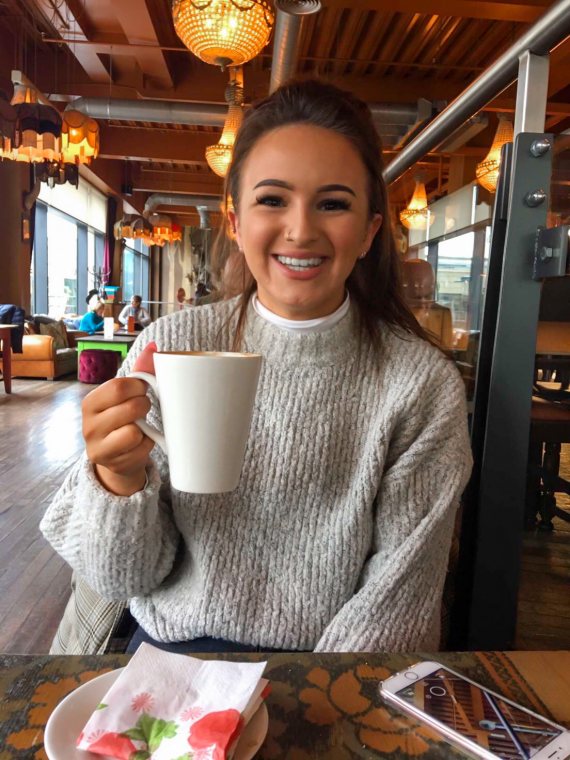 Clare has been with Unicorn now for 6 years! She's fantastic with customers and having ridden and owned horses from an early age she's able to give great advise and help where required.
You'll find her running between the shop floor and the office, helping with social media, marketing, and website maintenance. She's a real asset to the team, bringing fresh ideas to our social media pages.
Clare had a huge part to play in developing to new website that launched 3 years ago and regularly adds new products, processes orders and works to keep it running smoothly for the best customer experience.
She used to work on an international showjumping yard and though she doesn't currently have any horses, she previously owned a showjumper called Whiz!
She enjoys walking her dog Mabel and weekends away.
---
Ella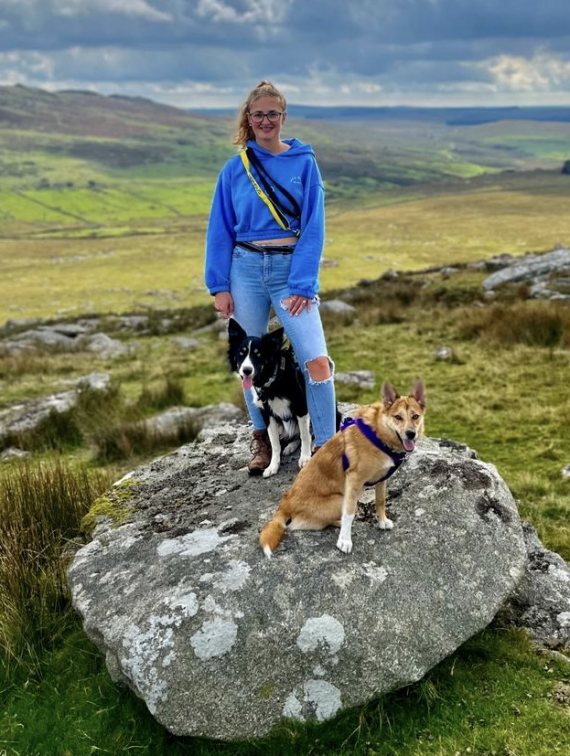 Ella has been with Unicorn now for almost a year! She originally trained in hairdressing and successfully worked in the industry for several years before realising her long term love for horses. She then went on to work for World horse welfare for 3 years, which has given her a fantastic knowledge of day to day care, rehabilitation and training of a wide variety of horses and ponies.
Ella is friendly smile on the shop floor and also helps out with social media. She loves making a fun environment for everyone - you can't be down when she's in! She has also recently taken to creating fun stories and reels for our social media platforms which she fantastic at and enjoys hugely.
She has several horses at home including the super chilled Dylan which she regularly hacks along the levels and occasionally competes! She also owns 2 dogs, Storm & Jesse who she spends hours walking and has even competed in Flyball!
Ella also helps mum a lot with RDA and competes regularly with her mum carriage driving.
---
Becky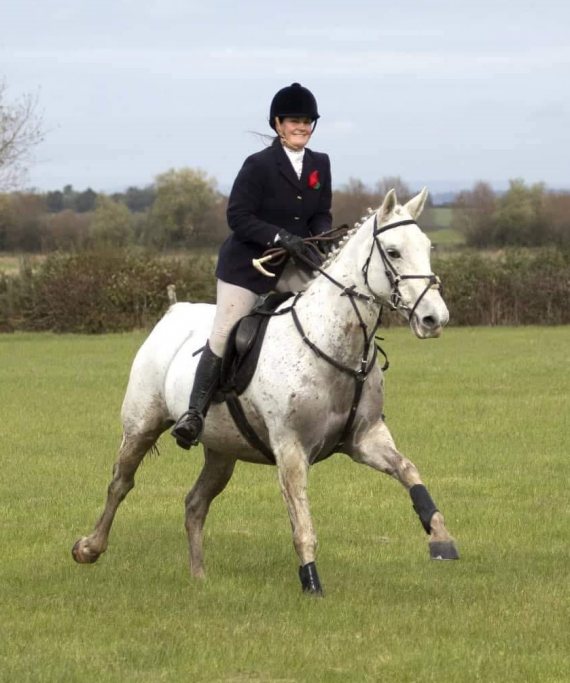 Becky has been with us now for almost 2 years and has been a wonderful, friendly and knowledgeable addition to Unicorn!
She has many years of experience within the equine industry having worked previously at Badgeworth arena for 15 years, working her way up to Yard Manager, meaning a lot of our customers already recognise and know her! She is also our competition rules guru and is a real asset to the team.
She loves helping customers with anything she can and with her experience, you know she can be relied upon for great advice and guidance.
Becky also works occasionally at a showjumping yard so is used to working in all aspects of the industry.
She currently owns 2 horses, Rio who she hunts regularly and who we all agree we wish we owned and Del Boy - a legend of a pony!
---
Abby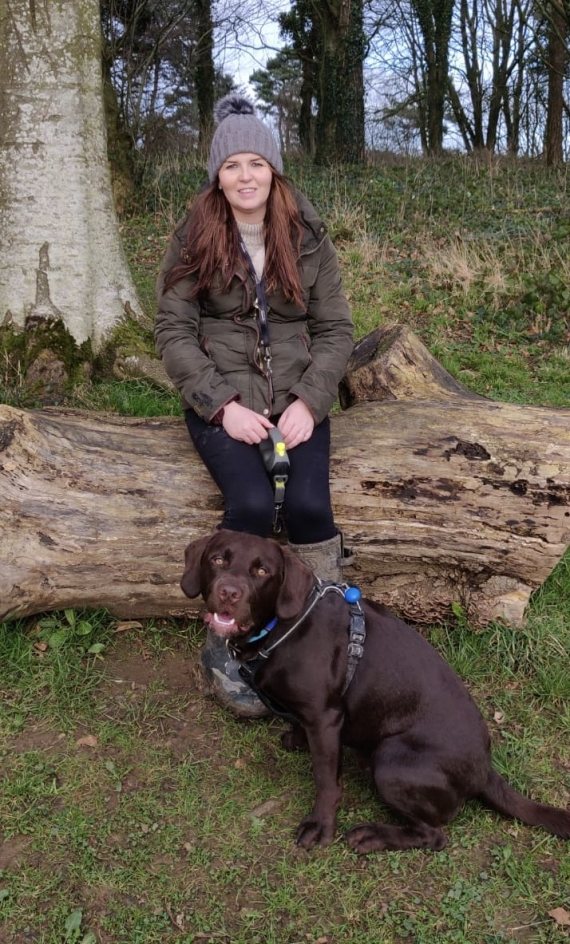 Many of you will know Abby's face well, as one of our long standing members having worked for Unicorn for 10 years! With the move to our huge new shop she now looks after the day to day running of the shop floor - we couldn't be without her!
She has previously worked in hunt yards, including for the field master of Taunton Vale as Head girl. She's very knowledgeable and able to complete duties included plaiting, clipping, turning out to a high standard.
Abby has always had a passion for horses and after school decided to take this further and studied Diploma in Horse Care at Cannington College.
She has fantastic knowledge and advise to give, especially on sweet itch and respiratory problems. Having two horses called Wiggy & Breeze with these issues, she has tried and tested may of the products and can testify to them.
Abby is currently away on Maternity leave after having a beautiful baby boy earlier this year.
---
Suzie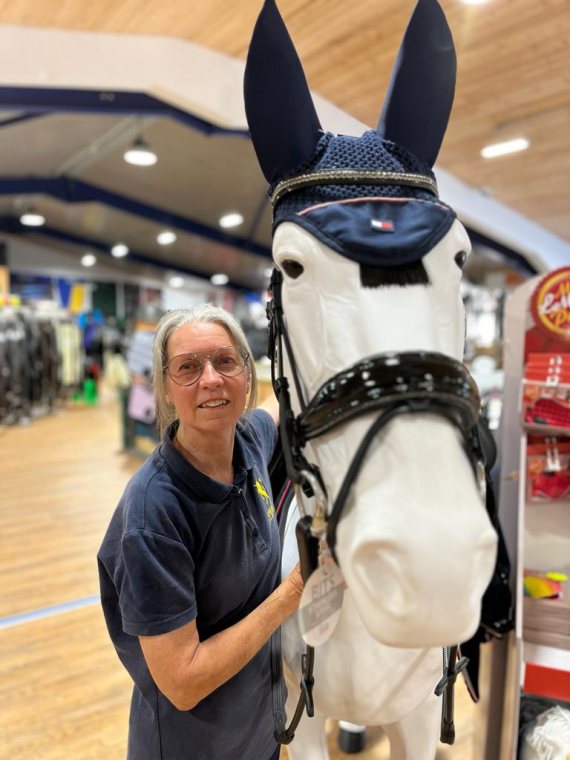 The longest standing member of the team Suzie has been with us for over 16 years! Having worked with Phil in all 3 stores - she really is the heart of Unicorn! We've promised her she won't have to move the store a 3rd time!!
Learning to ride aged 11, she spent her teenage years in Cyprus where beach rides, tent pegging with sword & lance and intersaddle club competitions and rides through orange groves were there norm. She has a great interest in training has lead to travelling to countries including Portugal, Belgium, Germany, Sweden & Iceland.
Having previously competed up to novice eventing and team chased regularly, she now regularly rides her 2 Icelandic horses - Smari & Helgi!
Her equine knowledge is fantastic! She is so helpful with customers and will always go above and beyond to help. She's also great with any skin conditions and can offer advise and tips where needed.
---
Bea
Bea started with us beginning of 2022, mainly working busy Saturday's for us while going to college during the week.
Bea is a well known face to some of our customers having grown up with horses in the area. She currently owns her owns 1 ex racer and a rescue horse who came all the way from Malta!
At college she is currently studying Biology, Psychology & Geography and is looking to study Physiotherapy in the future.
Bea is looking forward to going travelling in Asia next year before heading off to University.
In her spare time she enjoys walking her adorable Springer Spaniel Nala.
---
Andrew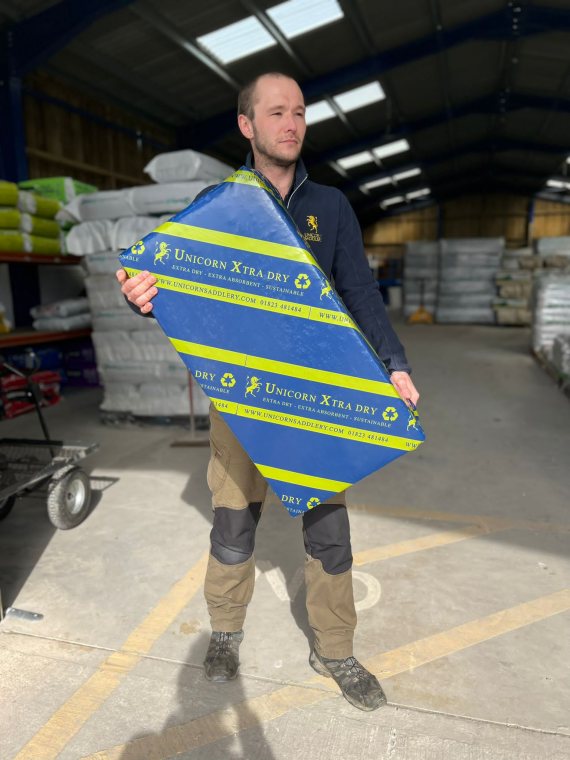 Andrew joined us at the end of 2022 as a shop floor assistant and delivery driver. Due to the huge increase in bedding deliveries this winter (and beyond!) he spends the large majority of his time out and about delivering to our customers, as well as keeping on top of our massive feed and bedding store.
He has a good knowledge of horses despite never owning one himself, and his years in customer service roles mean he's approachable and friendly to all. Andrew has fitted into the team so well, he's a real asset to Unicorn!
In his free time Andrew enjoys gaming, restoring cars (including an old Austin Mini!) and relaxing with his cats Flora & Dobby.
---
Emily - Trainee Saddle Fitter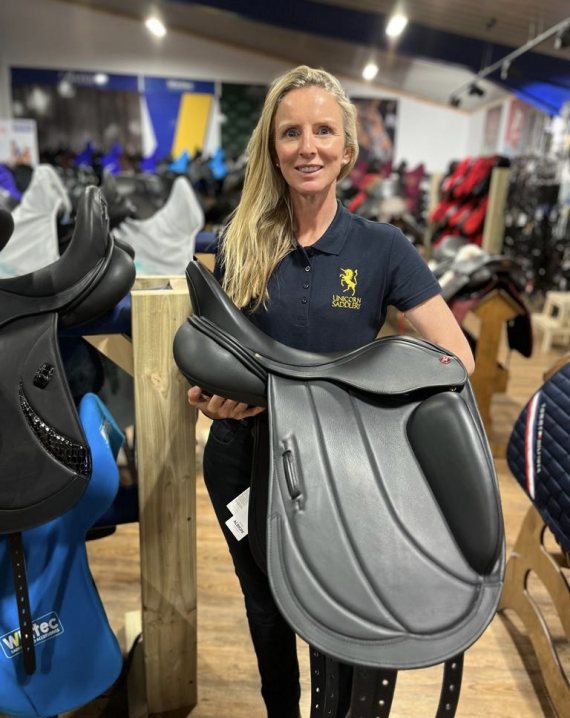 Emily has just joined Unicorn as a trainee saddle fitter alongside Phil. She has taken on a number of clients already and is working towards her Society of Master Saddlers exam.
Emily grew up riding show ponies developing an interest in conformation and movement. Wanting to do all she could to enhance their performance lead Emily to completing a diploma in Equine Sports Massage Therapy with Mary Bromiley, and more recently a Manual Therapy course with Team GB physio, Ash Wallace. This deep understanding of the musculoskeletal system gives her a real advantage when it comes to saddle fitting.
Emily has just returned to the UK from a decade in Dubai where she was part of the Dubai Equine Hospital team maintaining and rehabilitating some of the world's best racehorses.
To book an appointment with Emily, give the store a call on 01823 481484.
---
Ashton
Ashton has just joined us as a new Saturday shop assistant. After successfully completing 150 hours of work experience with us she was keen to stay on and we were more than happy to accommodate!
She's outgoing and friendly with customers and is keen to learn.
She is currently studying Equine at Cannington college. She loves to ride, be part of shows and generally help out as much a she can.
Ashton has owned horses for several years including a stunning yearling who she is hoping to show in the future.
---