---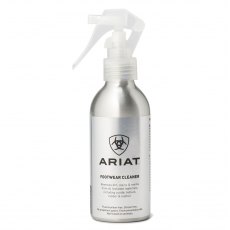 Ariat Footwear Cleaner
Designed to remove dirt, stains and marks from all footwear materials, including suede, nubuck, rubber and leather, Ariat Footwear Cleaner Spray is a must-have to keep your shoes in great condition.
---
---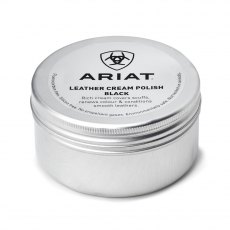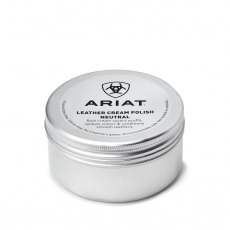 ---
Ariat Leather Waterproofer Aerosol
The Ariat Leather Waterproofer is an advanced fluorochemical waterproofing spray, suitable for use on all types of leather footwear including breathable styles. This easy to use aerosol spray restores waterproof footwear to it's original finish and helps to keep leather waterproof, maximising it's performance. Simply spray on and leave to dry, it's that easy!
Ariat Nubuck/Suede Cleaner
The Ariat Nubuck/Suede Cleaner is perfect for getting out stubborn stains and dirt from your favourite shoes and bags. Removes Stains Removes Dirt For use on all nubuck and suede materials
---
Ariat Polish
The Ariat® Leather Cream Polish has be specially developed for use on Ariat® footwear and helps to keep your footwear looking and performing at its best. The Ariat® Leather Cream Polish is an easy to apply cream that helps to cover scuffs, renew colour, conditions leather and leaves a water repellent finish. The Leather Cream Polish conditions leather deep into the grain, helps to maintain...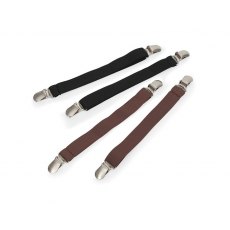 Jodphur Clips
A simple solution to stop jodhpur legs from riding up, simply attach to the bottom hem on either side and under the boot to keep legs tidy.
---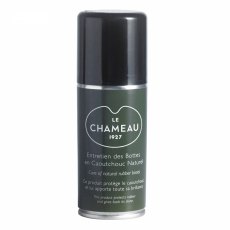 Le Chameau Boot Spray
Le Chameau Boot Spray The Le Chameau Boot Spray is designed to effectively clean rubber boots, whilst offering protection and helping to prolong the life of your Le Chameau wellies. Key Features Silicone spray Cleans and protects all-natural rubber boots Helps prolong the life of Le Chameau all-natural rubber boots
Le Chameau Welly Bag
Le Chameau Welly Bag A large branded boot bag designed to carry any tall Le Chameau boot. This product features a large front zip opening, an outside net and slip pocket, top handle for ease of carrying and ventilation netting to ensure your boot is protected from dampness.