---
Fair Play Bea Show Jacket
The Bea show jacket from Fair Play is stunningly elegant with an eye-catching finish. • Water - resistant, breathable and elasticCOMFIDRY softshell fabric• Velvet collar and flaps with crystal jets• Decorative velvet bow on the back• Comes with a pocket square and two sets ofexchangeable flap
---
Fair Play Beatrice Show Jacket
Double row, classic, feminine show jacket• Water - resistant, breathable and elasticCOMFIDRY softshell fabric• Decorated with metallic piping• Jacket flaps lined with synthetic leather• Eyelets under armpits• Comes with a white pocket square and twosets of exchangeable flaps
Fair Play Betty Tailcoat
• Very elegant and beautifully decorated• Water - resistant, breathable and elasticCOMFIDRY softshell fabric• Decorative buttons with a crystal shine• Velvet collar and flaps with crystal jets• Perfectly weighted jacket flaps lined withsynthetic leather• Eyelets under armpits• Comes with a pocket square and two setsof exchangeable flaps
---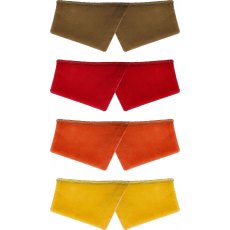 Fair Play Michelle Show Jacket
Minimalistic, sporty design • Made of a water resistant, breathableand elastic COMFIDRY softshell fabric• Feminine cut• Two side pockets with concealed zippers
---
Pikeur Klea Jacket
Pikeur Klea Softshell ladies' competition jacket from Equine and Country in a softshell functional fabric. This jacket features a new fit/cut which gives a more tailored shape with slightly narrower sleeve. Ventilation eyelets under the arms for reliable breathability, made from a water-repellent and breathable fabric, collar trimmed in self-coloured McCrown suede. This slim-fitting and stylish...
Shires Aubrion Calder Show Jacket
This sporty jacket benefits from perforated, cooling side panels and stretch fabric. Style detail: tailored for a slim fit, stretch quick drying fabric, suede collar trim, neat pockets, twin rear vents, zip fastening concealed by button placket, enamel buttons, button cuff detail, enamel arm emblem, mesh lining. Size Chart SHIRES SIZEXXSXSSMLXLXXL UK size (approx) 6 - 8 8 - 10 10...
---
Shires Gents Huntington Jacket
Shires Mens Huntingdon Jacket in , The Shires Mens Huntingdon Jacket is a quality wool show jacket. The Huntingdon Jacket offers classic tailoring for a flattering fit and features double rear vents, flap pockets and horsehead buttons.
---