---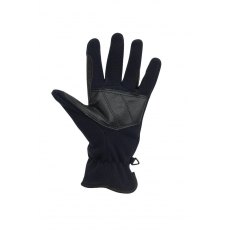 Dublin Childrens Polar Fleece Riding Gloves
The Dublin Polar Fleece Riding Gloves are ideal for colder days, keeping your hands warm when riding and doing yard chores. They are made from warm polar fleece which is soft on your hands and feature suregrip finger reinforcements for durability. The elasticated wrist makes these gloves easy to pull on/off. Available in Black and Navy; childrens sizes Small, Medium and Large
---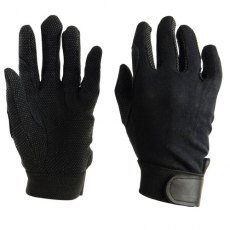 Dublin Childrens Track Riding Gloves
The Dublin Track Riding Gloves are the ideal everyday riding gloves. The gloves feature wrist adjustments, reinforced finger patches for extra durability and are made from cotton.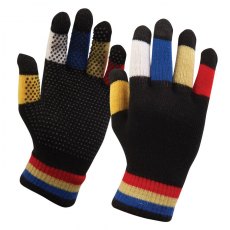 Dublin Magic Pimple Grip Riding Gloves
The Dublin Magic Pimple Grip Riding Glove is a great riding glove that fits everyone! The glove features a one size fits all and has dotted palm for extra grip. The Magic Pimple Grip Glove comes in a great variety of colours.
---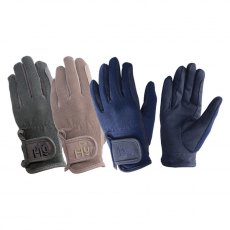 Hy Children's Everyday Riding Gloves
Designed for style and comfort, these gloves feature a leather palm with added reinforcement to prevent excess wear from the reins. With a fabric back, these gloves will keep you warm and the elasticated cuff with an adjustable wrist strap ensures a perfect fit. Ideal for all occasions and a must have for every riders collection.
Hy Polartec Glacial Riding and General Glove
These super gloves are made from technical Polartec® material, meaning they are wind resistant, soft, warm and extremely elastic. The Polartec® fabric means these gloves have excellent wicking properties, ensuring ultimate comfort. The Hy Equestrian Polartec® Glacial Gloves also offer grippy siliconized palms and fingers for extra grip on the reins and are non-bulky - perfect for riding...
---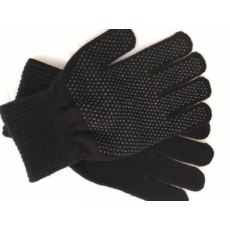 Magic Gloves
Super stretchy magic gloves to fit all! Pimple rubber hands for grip.
Roeckl Roeck-Grip Winter Junior
A smaller version of the original, the Junior Roeck-Grip is the unmistakable glove for kids who love horse riding. Roeck-Grip Winter Junior Riding Gloves Often imitated, but never equalled: the ROECK-GRIP WINTER developed by ROECKL SPORTS is the unmistakable original. And tangibly so. As is often the case, the decisive factors are the details and especially the choice of material. ROECK-GRIP®...