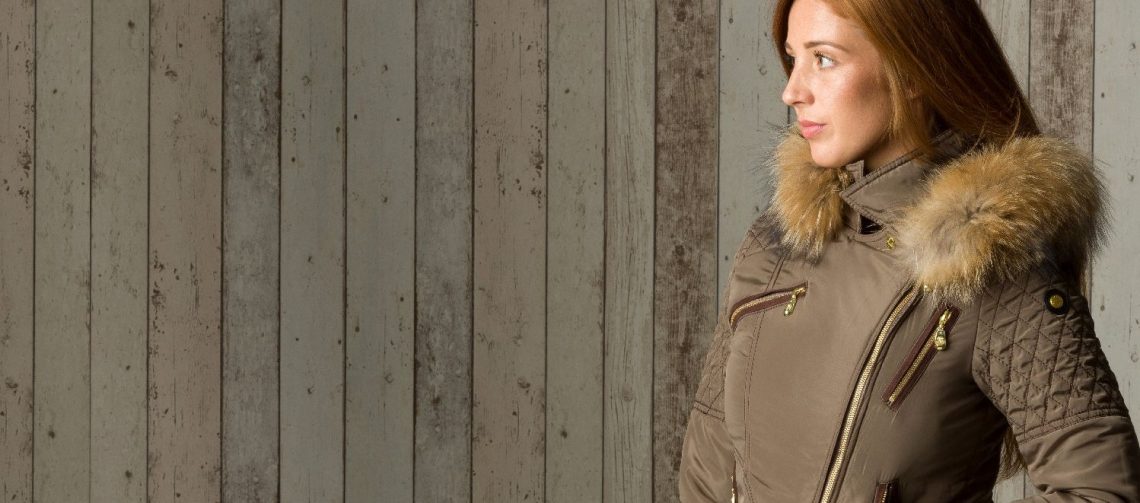 ---
---
Joshua Jones Esta Jacket
The Esta padded jacket produced by Joshua Jones UK has the style and design for your winter needs. This beautiful jacket is tailored at the waist with a unique pocket design and contrasting stitching. The jacket is trimmed in a Suede and features fleece lined pockets. A jacket for all occasions, night or day, you really can't go wrong with this Stylish Piece. Trimmed in Racoon Fur. The Jacket...
---
Joshua Jones Stella Jacket
Joshua Jones Stella Jacket Look stunning this season, whatever the weather! The First Jacket with matching colour fur. This Jacket has a complementary shape to flatter your hips. Contrasting colours complement each other, with gold details Perfect for riding or fashion. Removable fur. Material: Polyester Fill Cottom mix Material Polyester Lining Fur: 100% Racoon Machine washable (Remove...