Black Country Saddles
---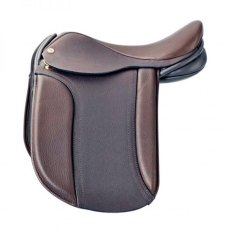 Black Country Saddles Classic Show Saddle
Black Country Saddles Classic Show This saddle is straight-cut to help accentuate the horse or pony's shoulder, but has a subtle knee roll to help keep the rider in the ideal show position.The low cantle helps provide a flatter seat for a neater appearance, with the close profile of the saddle helping to show off and enhance the overall picture which is so important in the world of showing. Features: Straight...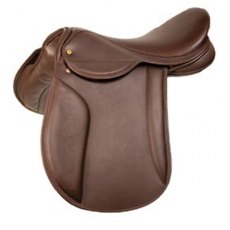 Black Country Saddles Grafter
Black Country Saddles Grafter Saddle Developed from Black Country's range of show saddles the Grafter features a more forward cut flap that will allow the rider to shorten their stirrups to provide the suitable security needed for jumping, especially in working hunter classes whilst still with an aesthetically pleasing profile to enhance the horse. The style of this saddle also lends itself well as...
---