Devon Haylage
---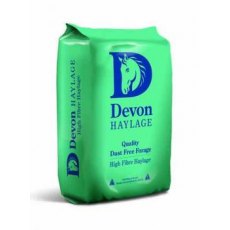 Devon Haylage High Fibre Ryegrass
Devon Haylage Devon Haylage is a high quality forage feed, made from specially selected Italian Ryegrass. The crop is only cut once it has developed seed heads and has a high fibre content, with low protein and energy levels, making it an ideal forage for the horse's core diet. The high Dry Matter content of this haylage makes it an economical choice, and the conveniently sliced bale allows for...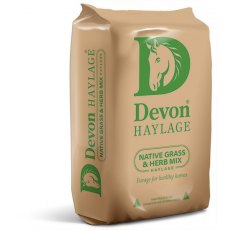 Devon Haylage Native Grass & Herb Mix Haylage
This haylage is made from well-established mixed grass pastures containing naturally occurring wildflowers and herbs, similar to traditional hay meadows. Typical species could include Common Bent, Foxtail, Scented Vernal grass, Yorkshire Fog, Meadow grass, Red Fescue, Crested Dogs Tail, Ribwort Plantain, Knapweed, Red and White clover and Birds Foot Trefoil. Due to the natural variation in distribution...