Effax
---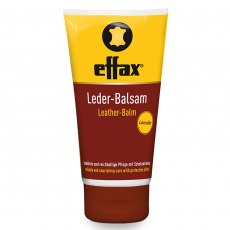 Effax Leather Balsam
Extremely valuable leather care with substances which ensure long life and reliability of leather equipment and at the same time give it a brilliant shine. Contains care additives such as beeswax, lanolin and avocado oil.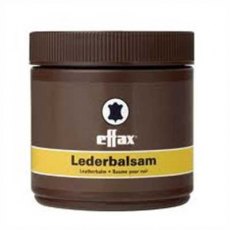 Leather Balsam
The most valuable leather care for durability and reliability of leather equipment due to a combination of lanolin and advocado oil. Furthermore, beeswax has a moisture repellent effect and leaves the leather with a brilliant shine.
---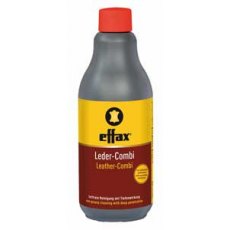 Leather Combi
Cleans and nourishes the leather fibre in a unique way with a deep-penetrating effect, without making the leather greasy. High quality additives provide the leather fibre with the necessary norishment so that the leather remains soft, supple and tear-proof.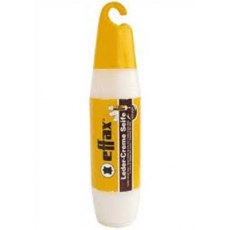 Leather Cream
Cleans and cares for tack in one single step, quickly simply with no water required. Ensures a pleasant leather surface with a good grip, without any danger of staining other equipment.
---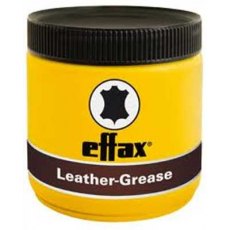 Leather Grease
Simply apply yo the leather as a conditioner after cleaning. Grease replenshing effect as a result of natural raw materials.