Effol
---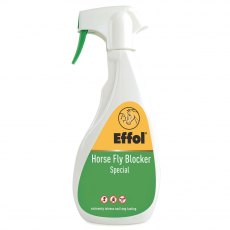 Effol Horsefly Blocker
Effol Horse Fly Blocker Effol Horse Fly Blocker is an extra strong and highly effective fly repellent spray. Effol horse fly blocker is a long lasting, ready to use lotion and has been developed in collaboration with the Swiss Tropical Institute. This fly repellent for horses has been specially designed to protect against unpleasant horseflies, ticks and other troublesome pests. Ingredience include...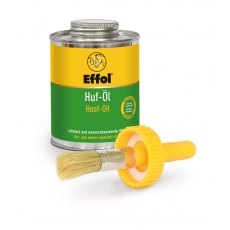 Effol Hoof Oil with Brush
The ideal all round protection for healthy hooves. The combination of lanolin and laurel oil promotes elasticity of the hoof horn and makes even soft hooves very resilient again. Furthermore, the thyme has a calming effect on a worn or damaged hoof. Effol Hoof Oil is always quickly absorbed by the hoof and gives it a long lasting shine.
---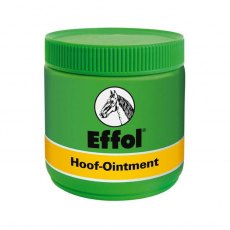 Effol Hoof Ointment
The original Effol Hoof-Ointment ensures healthy hoof growth and also has a disinfecting effect. The combination of laurel and thymol effectively helps to protect against hoof diseases. Vaseline forms a water-repellent and dirt-repellent film which protects the hoof against outside influences. Daily use guarantees an end to brittle hooves! For external use always start from the coronet when applying...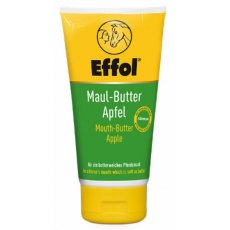 Effol Bit Butter - Apple
For a horse's mouth which is soft as butter- helps the bit to slide more easily into a comfortable position in the horse's mouth- makes the horse more content and increases the riding quality- with the taste of banana- stimulates the chewing activity
---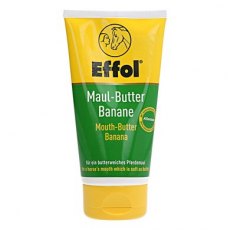 Effol Bit Butter - Banana
For a horse's mouth which is soft as butter- helps the bit to slide more easily into a comfortable position in the horse's mouth- makes the horse more content and increases the riding quality- with the taste of banana- stimulates the chewing activity
Effol Categories