---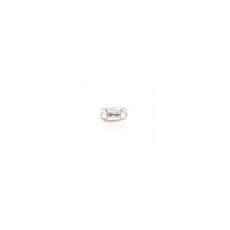 HiHo Silver Exclusive Sterling Silver & 9ct Rose Gold Cherry Roller Snaffle Ring
The Hiho Designed Cherry Roller Snaffle ring is the perfect addition to the Exclusive Cherry Roller range of jewellery. The solid sterling silver ring has one solid silver bead and two solid 9 carat rose gold beads which roll around the silver bar giving this totally unique design a very tactile feel... Something for those busy fingers to play with. Width: 2mmSize of roller piece: 3cm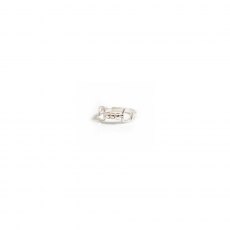 HiHo Silver Exclusive Sterling Silver Cherry Roller Snaffle Ring
The HiHo Silver Designed Cherry Roller Snaffle ring is the perfect addition to the Exclusive Cherry Roller range of jewellery. The solid sterling silver ring has 3 solid silver roller beads which roll around the silver bar giving this totally unique design a very tactile feel... Something for those busy fingers to play with and also available in Rose Gold.
---
HiHo Silver Sterling Silver Detailed Snaffle Ring
This is a version of the eggbut snaffle ring which has the silver band decorated with stitch holes as if it were leather reins coming from each side of the bit. Ideal for horse lovers, take a look at Hiho's many snaffle designs for further inspiration.
HiHo Silver Sterling Silver Snaffle Ring
This is Hiho's best selling ring using the eggbut snaffle design which is instantly recognisable to the equestrian among you. Buy one today and it's one of those pieces of jewellery that will be worn for years to come. Why not take a look at Hiho's other snaffle designs such as the double snaffle clip bracelet and the snaffle pendant, to name but a few from our snaffles range.