---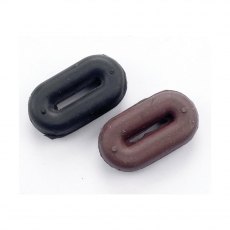 Hy Martingale Stop
A rubber martingale stop that fits onto the cross-section of the martingale to prevent the neck strap from running up and down your horse's neck. Colours to match tack Rubber Fits the cross section of the martingale Prevents the neck strap from excessive movement
---
---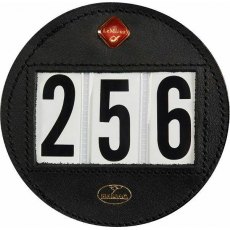 LeMieux Bridle Number Holder
Hamag LeMieux Bridle Number Holder Luxury premium leather number holder for competitions. Adds a touch of class to any bridle. Hook and stud fastening loop provides a secure fit. Black Only, matching Saddle Pad number holders available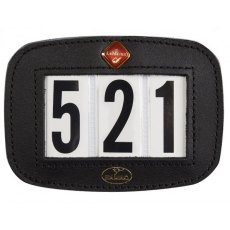 LeMieux Saddle Pad Number Holder
Hamag LeMieux Saddle Pad Number Holder Luxury premium leather number holder for competitions. Adds a touch of class to any saddle pad. Strong fixing pin provides a secure fit.
---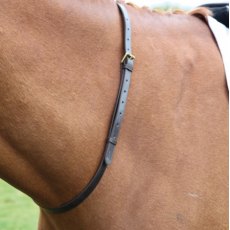 Shires Blenheim Leather Neck Strap
Blenheim quality leather neck strap which acts as a useful aid for extra grip and safety. Helps balance in the saddle. Ideal for younger or inexperienced riders and experienced riders with unpredictable horses. Blenheim leather - hand selected, high quality leather, cut by hand and stitched by craftsmen. Stainless steel fittings ensure this reasonably priced bridlework will have a long life if looked...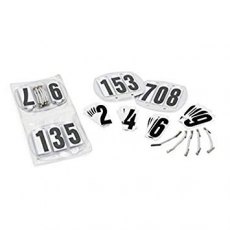 Shires Bridle Number Kit
Shires Bridle Number Kit This smart, wipe clean number holder set includes two holders with elastic fixings, 4 sets of numbers and a compact storage wallet. 90mm x 84mm
---
Shires Competition Number Kit
Competition Number Kit - Simple to use, this competition number holder secures around the arm or to the bridle. Includes numbers.