Saracen Competition Fit Balancer
Product Description
Competition Fit Balancer is a highly nutritious, low intake performance balancer in the unique form of a mix, which includes a variety of micronised cereals, digestible super fibres and optimum levels live yeast and acid buf to allow performance horses to train, compete and recover throughout the season. Especially useful for fussy horses and those prone to Equine Gastric Ulcer Syndrome.
It contains quality sources of protein to ensure a supply of essential amino acids to help support muscle development, cell renewal, tissue, and muscle repair and to replenish nitrogen that is lost through sweat. Whilst the highly digestible fibres support and encourage a healthy digestive system and microflora balance in the hindgut, as well as helping to encourage water intake and water retention in the hindgut to maintain hydration.
The inclusion of a variety of micronised cereals not only help to support additional palatability but also help to ensure that muscle glycogen and energy reserve stores are not depleted, thus supporting optimum recovery rates post exercise, and reducing the onset of early fatigue.
Competition Fit Balancer is flavoured with spearmint and natural mint herb to keep tempting the appetites of performance horses that may "back off' the manager and therefore miss out on optimal intakes of quality protein, vitamins, minerals, and antioxidants during the season.
Live yeast and Acid Buf have been incorperated into the formulation as recent feed trials have proven that they have helped to support the optimum environment of the stomach and help manage those horses with compromised digestive function. The use of a live yeast has also been shown to help support feed and forage digestibility and maintaining a stable gut flora populations during times of stress.
Delivery & Returns
For delivery information please click
here.
If you believe an item to be faulty, please return the item to us asap, complete with the original packaging, we will be happy to exchange where possible or alternatively refund you with the original price. This does not affect your statutory rights. More on returns
here
.
Sizing Guides
We have provided some useful size charts
here
to assist you with your purchase. We hope they are helpful, but if you would like further advice please do call and speak to a member of staff, we are happy to help.
Collection Only
This item is available for collection only.
People who bought this also bought...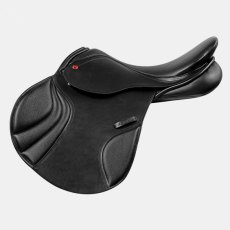 ---