Imperial Riding
Founded in 1920 by the Van Lochem family, Imperial Riding has become a trusted and renowned supplier of premium horse-riding sportswear and products for equestrians in the Netherlands. Providing thousands of riders across all levels of experience, Imperial Riding offers fashionable clothing and tack.
---
Imperial Riding Walker Glam Riding Boots
We are glamming up our kids riding boot IRHWalker. For everyone who wants that extra spark - here comes the IRHWalker glam. With rhinestone decorations and grip in a cute pattern on the inside, this riding boot helps you stay safe and glamorous in the saddle.
Imperial Riding Free Ride Bareback Pad
Bareback pad with v-girth technique. The billets are placed on the pad with more space between them and because of that the pressure on the back of the horse is better divided. The bareback pad has more space around the withers so there is less pressure when the rider is pulling on the handle. Because there is more space at the withers the horse has more freedom for movement. The bareback pad has a...
---
Imperial Riding Grooming Box - Shiny
A beautycase especially made for your horse. There is enough space to put in all your grooming bits and more... Inside the box there is a layer of soft material for protectionand a removable inlay for smaller tools and bottles. This strong, durable and super cool grooming box is perfect day to day, during competition and everything inbetween. Easy to clean and wipeable.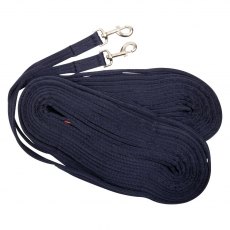 Imperial Riding Categories