Equetech
---
Equetech Childs Claydon Tweed Riding Jacket
• 720 gram exclusive Equetech Green herringbone cloth • Plap pockets with concealed zip pockets • Rich Gold lining • Double back vents • Self fabric collar and pocket welts • Dry clean only
---
Equetech Childs Launton Deluxe Tweed Riding Jacket
• Exclusive Equetech® tweed cloth • Matching lead rein jacket also available • Double back vents • Navy velvet collar & pocket welts • Foxhead buttons • Rich Gold lining • Supplied with jacket bag • Pure New Wool • Dry clean only
Equetech Junior Winter Stock Shirt
A functional children's stretch stock shirt, made from thermal fabric with brushed lining, to keep you cosy and warm in the harshest weather! Perfect for pony club/ riding club rally activities, winter hunting and dressage.
---
Equetech Ultimo Show Breeches
• Ultimate showing colour breeches • High waist • Belt loops • Jean style pockets • Matt silicone seat • Sizes up to a UK 22 as standard • Machine washable
Equetech Claydon Tweed Riding Jacket
• 720gram exclusive cloth • Perfect for all equestrian activities • Flap pockets with concealed zip pockets • Rich Gold lining • Self fabric collar • Sizes up to a UK 26 as standard • Dry Clean Only
---
Equetech Kensworth Deluxe Tweed Riding Jacket
Exclusive Equetech® tweed show jacket in an green tweed with staggered Canary and Navy over checks. Features flap pockets with concealed zip pockets, Navy lining, rich Navy velvet collar and pocket jets and double back vents. 65%polyester / 35%viscose + trims.
---
Equetech Launton Deluxe Tweed Riding Jacket
• Exclusive Equetech® cloth • Flap pockets with concealed zip pockets • Rich Gold lining • Navy velvet collar and pocket jets • double back vents • Foxhead buttons • Available up to a UK 26 as standard • Jacket bag included • Dry clean only
---
Equetech Mens Thermal Cosy Stock Shirt
A traditional styled shirt, made from technical stretch thermal fabric, with brushed lining. Ideal for winter hunting and competitions. Neck size: S(15.5"), M(16"), L(16.5"), XL(17"), XXL(17.5")
---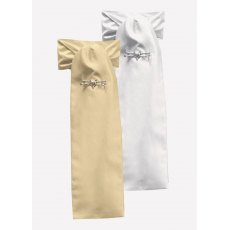 Equetech Riding Stock
Plain woven jacquard fabric keeping them looking great every season. Self tying with instructions on how to tie them! Hand wash. woven 100% polyester
Equetech Categories