---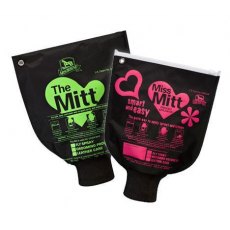 Absorbine The Mitt
The Miss Mitt is a patented, innovative way to apply insect repellents, leather, and grooming products. It's lined and waterproof to help apply sprays and lotions. The protective sleeve also serves as a convenient storage bag for The Mitt . Smaller version of The Mitt perfect for small-sized hands! Waterproof lining protects hands. Great for applying products to "spray-shy" horses. Can be used...
Lincoln Cactus Cloth
Sisal cloth - an effortless way of removing sweat marks, grass and stable stains and dirt from the coat for a brighter sheen. Natural product.
---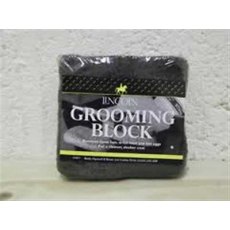 Lincoln Large Economy Sponge
Lincoln Large Economy Sponge - A large high quality sponge, ideal for many uses around the house, yard and stable. Size: 6" x 4.5" x 1.5"
---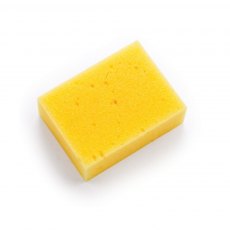 ---
Off The Cuff
Off the Cuff - Stop getting soaked every time you wash down - This ingenious device to prevent you getting more of a bath than your horse! Can be used for washing anything, including lorries & trailers. Features: One size fits all Also useful cleaning the house, car or trailer Bright colours Ideal out competing to keep you smart and dry!